Kitchen Remodeling
Serving Austin, Round Rock, Pflugerville & Georgetown, TX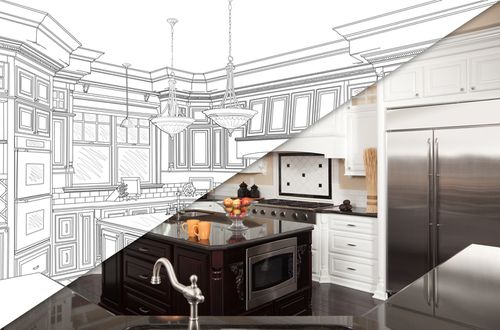 Kitchen Remodeling Services
If you've just moved into a new home and your new kitchen needs some work, or you've been in your home for a while and think your kitchen – the heart of your home – needs some work, your first call should be to the expert kitchen remodelers at Kahlo Construction. Our team is experienced in just about every kind of remodeling, so your dream kitchen is right around the corner!
We're on Top of All the Latest Kitchen Design Trends!
Let's start at the beginning; our team will lay the groundwork for your new kitchen and make sure it's designed for the best aesthetic appeal and the best functionality. Once that's done, our kitchen remodeling team will work with you to make your dream kitchen come to life!
At Kahlo Construction, we are on top of all the latest trends, so your new kitchen will be a perfect blend of your personal style and what looks good now.
Give Our Kitchen Remodeling Team a Call Today!
If you are ready to get started on making your dream kitchen a reality, contact Kahlo Construction today! We have helped residents all throughout the Austin, Round Rock, Georgetown and Pflugerville, TX areas make the most out of their kitchen spaces. From minor changes to complete kitchen renovations, our team can handle it all. Call today for more information or to schedule an appointment.