Concrete & Masonry
Serving Austin, Round Rock, Pflugerville & Georgetown, TX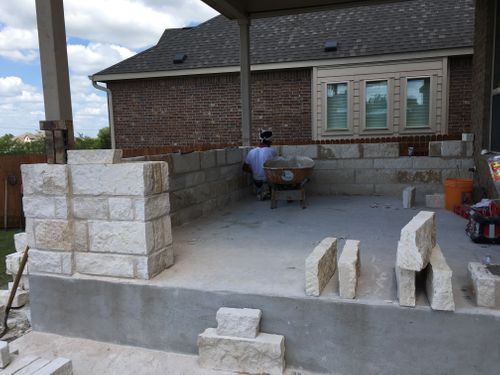 Concrete and Masonry Contractors
Kahlo Construction can help you with any type of stone and concrete project you have in mind for your home. Our team is experienced with handling concrete and we confidently construct driveways, patios, sidewalks, and more!
Why Choose Concrete?
Concrete is a highly versatile material coming in a variety of colors, shapes and sizes. Compared to darker building materials, concrete can also save energy for nearby homes or businesses, as the lighter colored surface reflects away heat instead of absorbing it. Additionally, concrete lasts longer than other materials, cracking less easily for a more appealing look.
Our Concrete & Masonry Services
Concrete Driveways
Patios
Sidewalks
Walkways
Steps
Curbs
Contact Us Today!
If you need to add concrete to your home's landscape, call Kahlo Construction Inc. to come for a free consultation! We will help you discover all the options available and choose wisely based on your needs and goals. Contact us to begin your concrete project today!