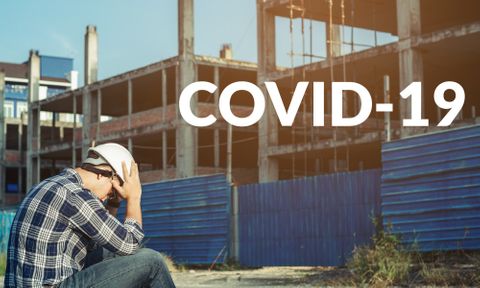 Covid-19 Texas Residenets
Kahlo Construction Inc
What we are doing to help prevent the spread of COVID-19.
A Message To Our Valued Customers:
As we navigate through this rapidly changing situation, please know that Kahlo Construction Inc is closely monitoring the developments of the COVID-19 virus. We will continue to take the necessary steps to minimize the spread of the virus while focusing on health, safety, and prevention. The health and well-being of our employees and customers will always be the top priority for us.
During this uncertain time, please know that we will be there for you. We will do our very best to operate as you expect. Our employees are practicing all of the best safety and hygiene practices from the CDC (Centers for Disease Control) and WHO (World Health Organization). These government agencies preach the importance of social distancing, sanitizing, disinfecting, not shaking hands, etc. Kahlo Construction Inc is adhering to all of these procedures daily at our current construction projects and in-home consultations.
To ensure a healthy environment, we are limiting face-to-face visits for the safety of everyone involved. But rest assured that our sales representatives are ready and waiting for your phone call or e-mail to handle any of your project needs.
In closing, we will continue to make the best decisions for our employees and our customers. Thank you for your patience and trust in Kahlo Construction Inc. We are prepared to be right by your side during these challenging circumstances, with your projects at the forefront of everything we do.
Sincerely,
Dulce Leon
CEO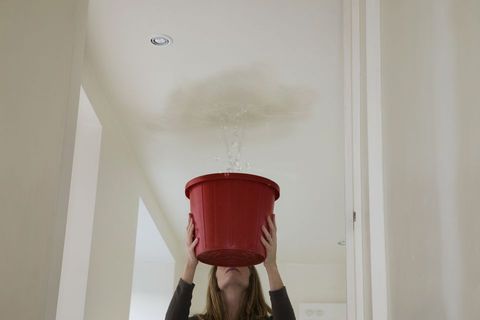 How to Find a Leak?
Kahlo Construction Inc
How often do you find yourself looking at your ceiling? We understand as homeowners; sometimes leaks do not show until the damage has done significant damage to your ceiling. This is why we recommend you get your roof inspected every year.
You know the roof is bad if shingles are missing or damaged, or when water stains the ceiling or walls. The goal is to find the leak before the entire roof goes bad.
Identifying the exact location of roof leaks in the attic.
If you have an attic, the easiest way to spot the leak is to up there on a rainy day. Water will reflect light, so bring a flashlight along. Once you locate the source of the water, mark the area. On a nice day, have a helper tap on the mark while you're on the roof. After you pinpoint the location on the exterior of the roof, apply roofing cement or new shingles as needed.
If you don't have an attic or can't find the source of the leak, you can check several places for problems with moisture or damage:
Boots, the rubber seals that are around the electric service and plumbing vent pipes, air vents, and exhaust fan flashing.
Ridge cap
Flashing
Gaskets around pipes
Shingles
Gutters and downspouts
Dormer valleys
Our service specialists can take care of all your leak repairs and roof replacements. We work with homeowners who need guidance through their home insurance.